Download Press Kit with screenshots and artworks from this link. Music Tracker will be available on September 18 on the App Store for iPhone, iPad and Mac. The free version limits the creation of Spaces to 1 and allows the insertion of up to 5 Vinyl and CDs. There is a subscription to unlock all features on all the platforms.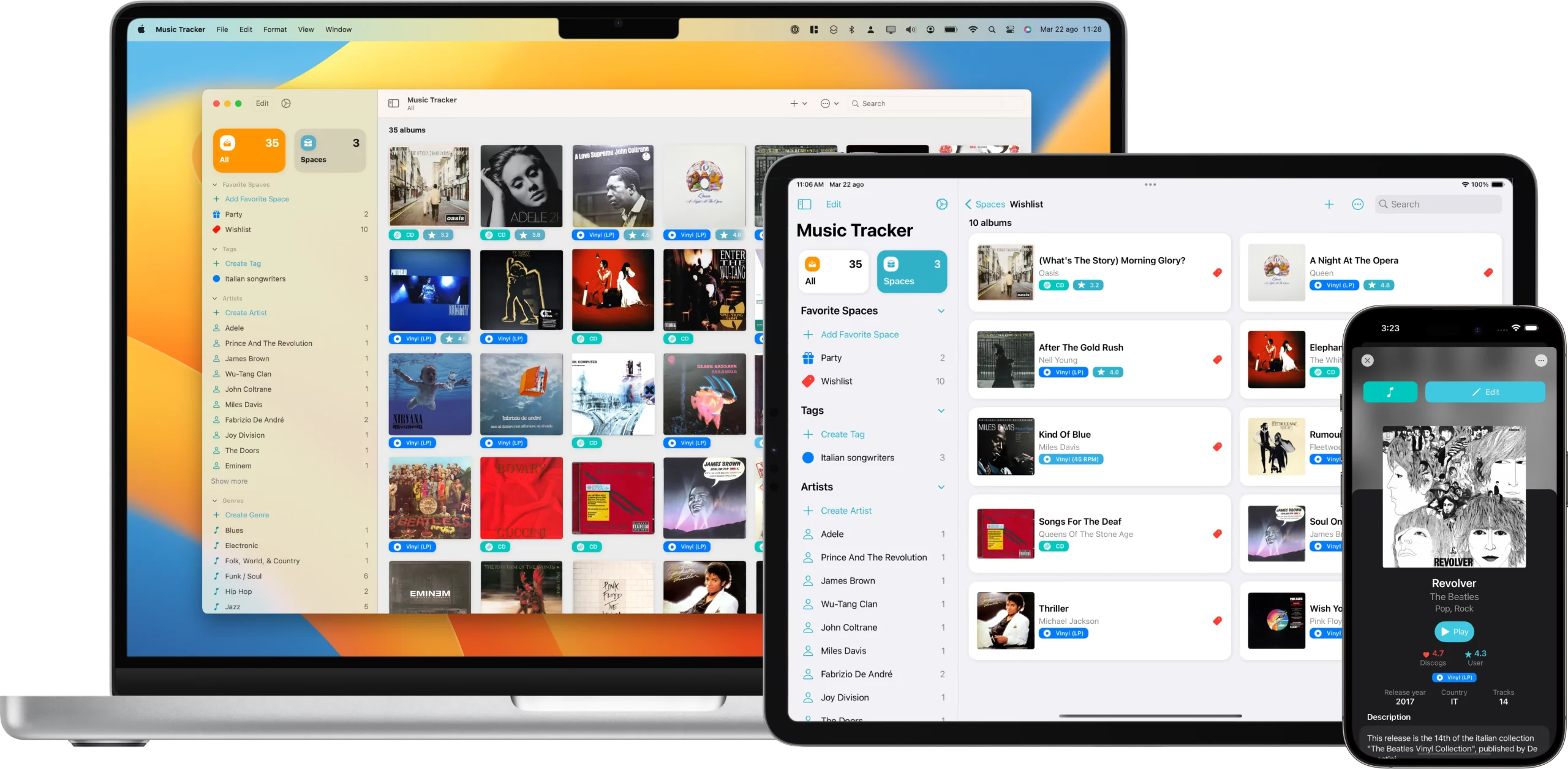 Music Tracker
Music Tracker is an iPhone, iPad, and Mac app that can track your Vinyl and CDs — both the ones you own and the ones you hope to own in the future.
Avid music listeners know how difficult it can be to keep tabs on a growing music collection and that's where Music Tracker comes into its own by making it quicker and easier than ever to track your catalog. Not only can you track all of the Vinyl and CDs that you own, but you can also keep organised your library using the Spaces. Music Tracker displays information and gorgeous cover art for all of your albums. While Music Tracker uses information from the internet, more obscure albums can also be added manually, too.
Main features:
Search for Vinyl and CDs and quickly organize them in Spaces
Use online search, manual entry or Shazam to add a new album to your collection
Add notes, quotes and rate your Vinyl and CDs
The library automatically syncs across all your devices via iCloud
Thanks to the integration with Shortcuts, you can quickly create spaces, tags, quotes, notes and move Vinyl and CDs to different Spaces
Home Screen widgets allow you to have Vinyl and CDs at your fingertips
Quickly access your Spaces or online search through the Lock Screen Widgets
Start playback of your favorite albums directly from Music Tracker on Apple Music